Prof. Dr. Mahmoud El-Metini, President of Ain Shams University, signed a cooperation agreement between Ain Shams University and the Regional Information Technology Center to create a Center of Excellence for Creativity, and he signed the agreement on behalf of the Regional Information Technology Center, Dr. Hesham Al-Sharif, the supervisor of the Regional Information Technology Center in the presence of Dr. Moatasim Allah Kaddah, Executive Director For the Regional Information Technology Center.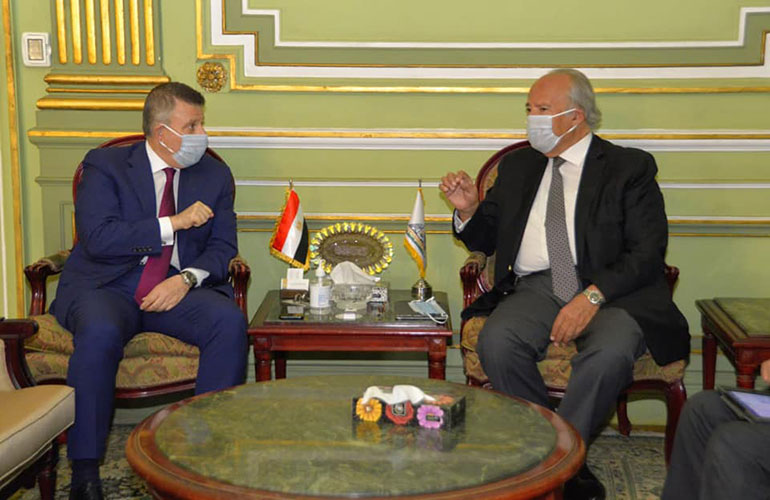 The agreement aims to develop the capabilities of individuals and various institutions through education, training, technical services delivery, and project implementation to advance competencies, experiences, and information within the framework of national and sectoral plans in order to achieve societal and environmental development, improve production, modernize manufacturing technologies, and raise productivity, which will have a direct impact on improving economic development.
Through this agreement, the university will commit to providing the appropriate place to establish the center of creative excellence while providing the manpower necessary for the management of the center and providing the means for communication and technology necessary for the center while providing the necessary resources for the establishment and management of the center
The Regional Information Technology Center will also be committed to providing the organizational structure of the Center of Excellence with work on preparing the plan and framework and the development project in addition to providing training and human development with providing the necessary support for advisory services to local, national and regional organizations in addition to reviewing the activities of the center periodically while working to develop them
The two parties agreed to establish an annual conference to discuss the role of universities and creative centers of excellence in raising productivity and accelerating economic and social development.